Quaglio
Simonelli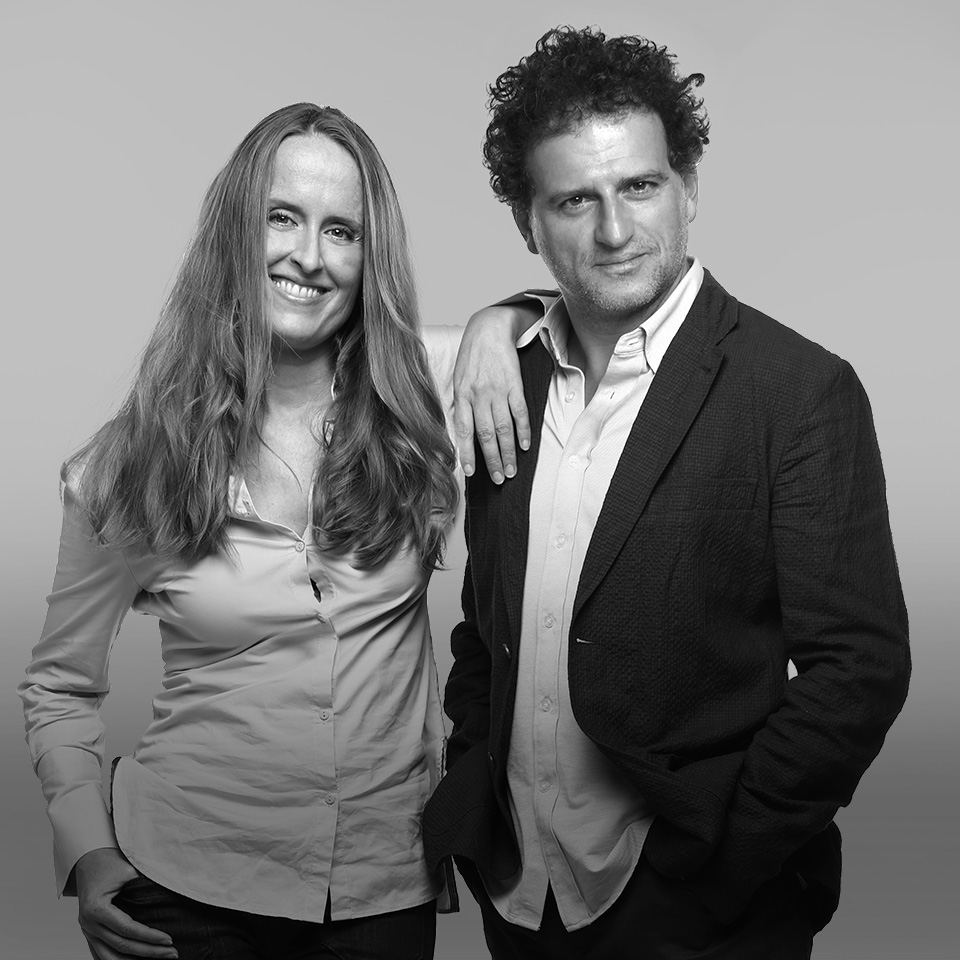 Quaglio Simonelli is the creation of two dynamic talents Andrea Quaglio and Manuela Simonelli , both graduates of the Università del Progetto, in Reggio Emilia, with a studio based in Paris.
After their debut and and their two years collaboration with Philippe Starck, they founded their own design studio dedicated to provide design services to several sectors of the marketplace, beliving that diversity is a source of creative richness.
They design technology products, create furniture and decorative objects, conceive the visual identity and product design for beauty brands, alternating industrial logic and artisanal approach.
The result of the meeting between two complementary sensibilities has been nourished by their history, by their creative gaze they direct on the world that surrounds them and by the mutation they love to induce on it. In this way, they design objects that look familiar, yet contaminated with unexpected and poetic elements.
They received several international awards for their designs (Red Dot Product Design Award, IF Product Design Award…) and several products they designed are now part of the collection of the National Foundation for Contemporary Art at the Centre Georges Pompidou, Paris.