Luciano
Vistosi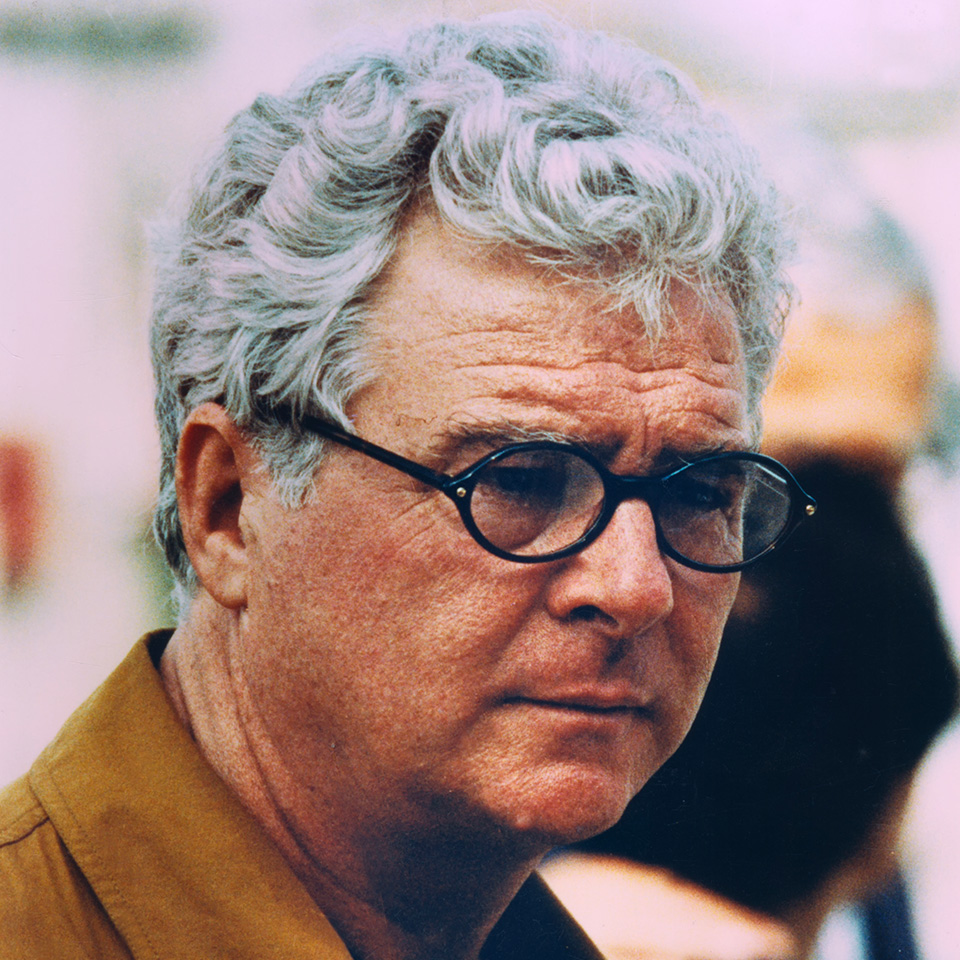 Born on February 24, 1931 in Murano, Luciano Vistosi approached glass and discovered all its secrets as a young boy at his family glass-works, driven by a curiosity and an inventiveness whose successful outcome was the foundation of Vetreria Vistosi in 1952.
With foresight, he sensed the future success of design objects, creating some himself and involving high-prestige names, such as Magistretti, Sottsass, Zanuso, Aulenti, and many others. With them he opened a fortunate production season, achieving a profitable combination of modern elegance and creativity in Venetian glass. The inventive freshness of the lamps, cups, and everyday objects in general successfully created by Luciano Vistosi until the 1970s embody the true essence of his talent – sculpture.
His personal exhibition in 1968 at Galleria Alfieri in Venice revealed a mature artist to the public, rich with a new valuable poetic approach. In the same year he held a personal exhibition in San Francisco, as well as others in Venice, Cologne, and Düsseldorf in the following decade.
A timid and reserved man, by reaction Luciano Vistosi pervades his art with a vital energy, perhaps surprising even to himself. His ability to capture light finds more effective comparisons in painting than in sculpture.
Luciano Vistosi never gave up his work in art, and continued to create his wonderful, delicate flashes of life at his studio-workshop in Murano, with strength and a generous attitude, until the final days of his life.
He died in Venice on May 14, 2010.