Ettore
Sottsass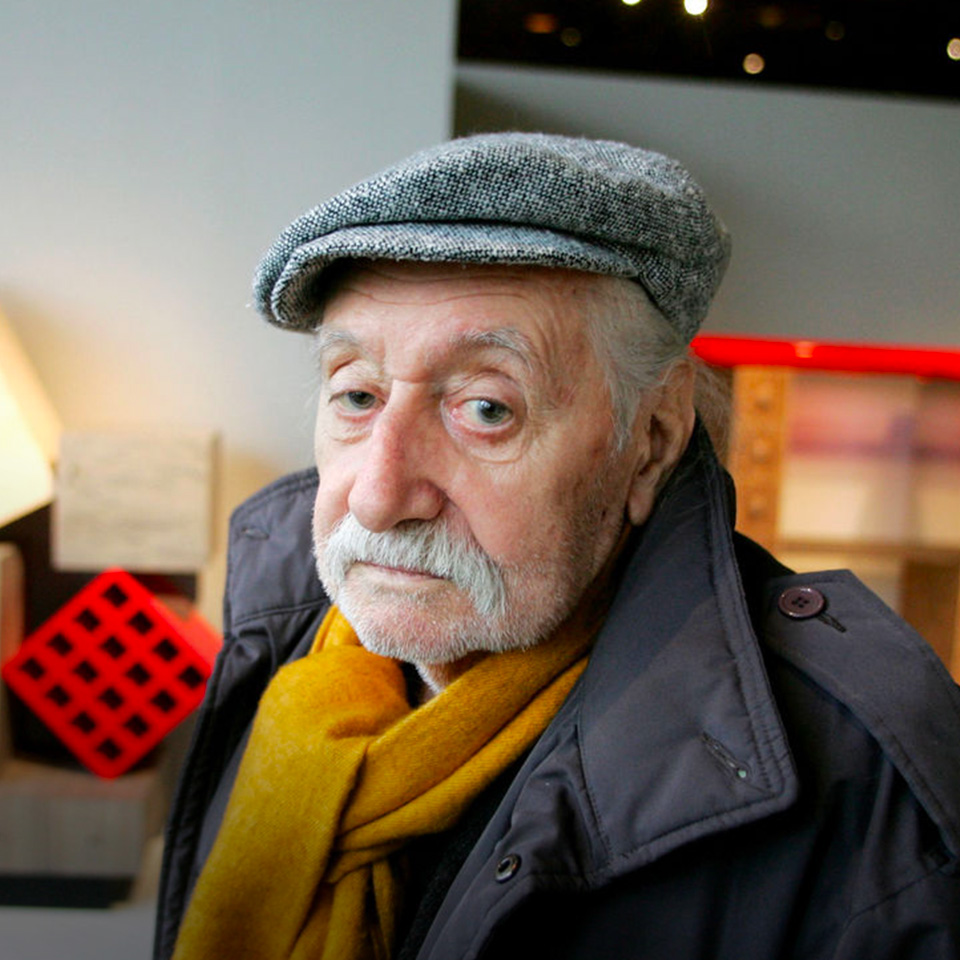 Ettore Sottsass was born in Innsbruk in 1917. He graduated in Architecture at the Turin Polytechnic in 1939. Enlisted during the Second World War, he was imprisoned for approximately six years. On finally being released, he returned to Italy in 1947 and began working in Milan.
In 1948 he joined MAC, the Concrete Art Movement, and took part as an artist in the first collective exhibition dedicated to this art form.
He becaethe art director for Poltronova in 1957.
In 1958 he began his long-term collaboration with Olivetti, as a design consultant. His relationship with the company lasted for more than thirty years and earned Sottsass numerous awards, including three Golden Compasses.
During these initial years of activity, Sottsass developed a vision of design as an instrument for social criticism, which led him to maintain that "Design is one way to discuss life. It is a way to discuss society, politics, eroticism, food and even design. Lastly, it is a way to build a possible figurative utopia or to build a metaphor of life.".
In 1980 he first founded "Memphis" in collaboration with other designers, including Hans Hollein, Arata Isozaki, Andrea Branzi and Michele de Lucchi, with the aim of providing objects with "a symbolic, emotive and ritual aspect" The underlying principle of absurd and monumental furniture is emotion, more than function". This was followed by the setting up of the Ettore Sottsass Associati firm, which included Aldo Cibic, Matteo Thun, Marco Zanini and Marco Marabelli. Memorable designs from this period included the "Carlton" (1981) and "Cargo" (1979) bookcases, and the "Tatar" table (1985).
He died in Milan on 31 December 2007 at the age of ninety, after having received many prizes and recognitions.