Carlotta
de Bevilacqua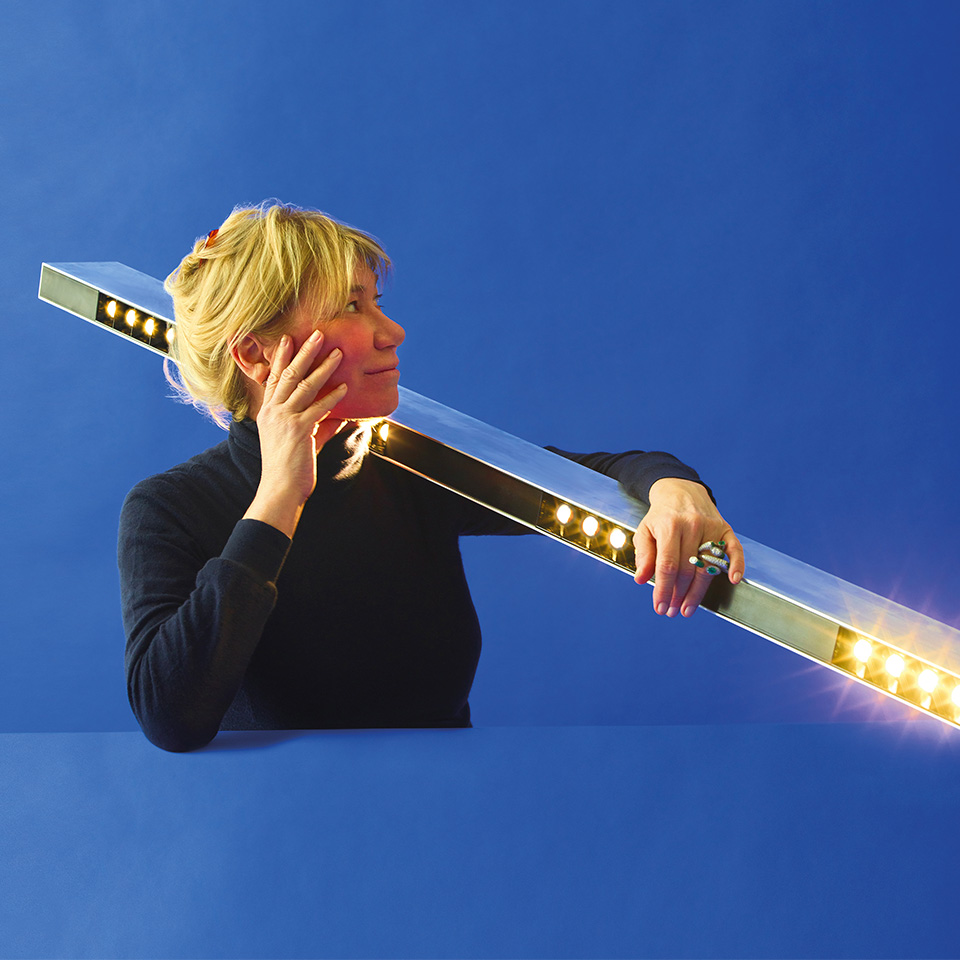 An entrepreneur, architect, designer, and teacher, Carlotta de Bevilacqua is one of the main representatives of design and of the modern business vision. With a degree in Architecture achieved in 1983 at the Politecnico di Milano, she is the President & CEO of Artemide and President of Danese Milano.
An experienced designer, she carries out in-depth research in the field of light. She designed lots of products for Artemide and Danese, which were acknowledged with invention patents and awards. In the lighting sector she introduced innovative technological perspectives and unprecedented scenarios characterizing the sensory experience and the interaction between communication and information (IoT), while exploring the new frontiers of research on photonics.
A vegetarian and an animal-rights activist, her mindset is a blend of humanism and science, aimed at a social and innovative enterprise 4.0. She investigates all the facets of light connected with man's physiological and psychological wellbeing and introduces new quality standards in terms of performance and consumption reduction for the benefit of all living beings and of the planet.
Crucial elements of her entrepreneurial venture include vision, reputation, and competitiveness, distinctive traits to contribute, now and in the future, to the leadership role of a social and manufacturing tech-company.
Since 2001 she has been a university professor at the Design Faculty of the Milan Polytechnic and guest Professor at a number of Italian and international academic institutions, including the recent collaboration with the Alta Scuola Politecnica. She contributes significantly to conventions and workshops exploring changes in contemporary society and business, the new frontiers of research, and the evolving needs of the environment.