Aldo
Rossi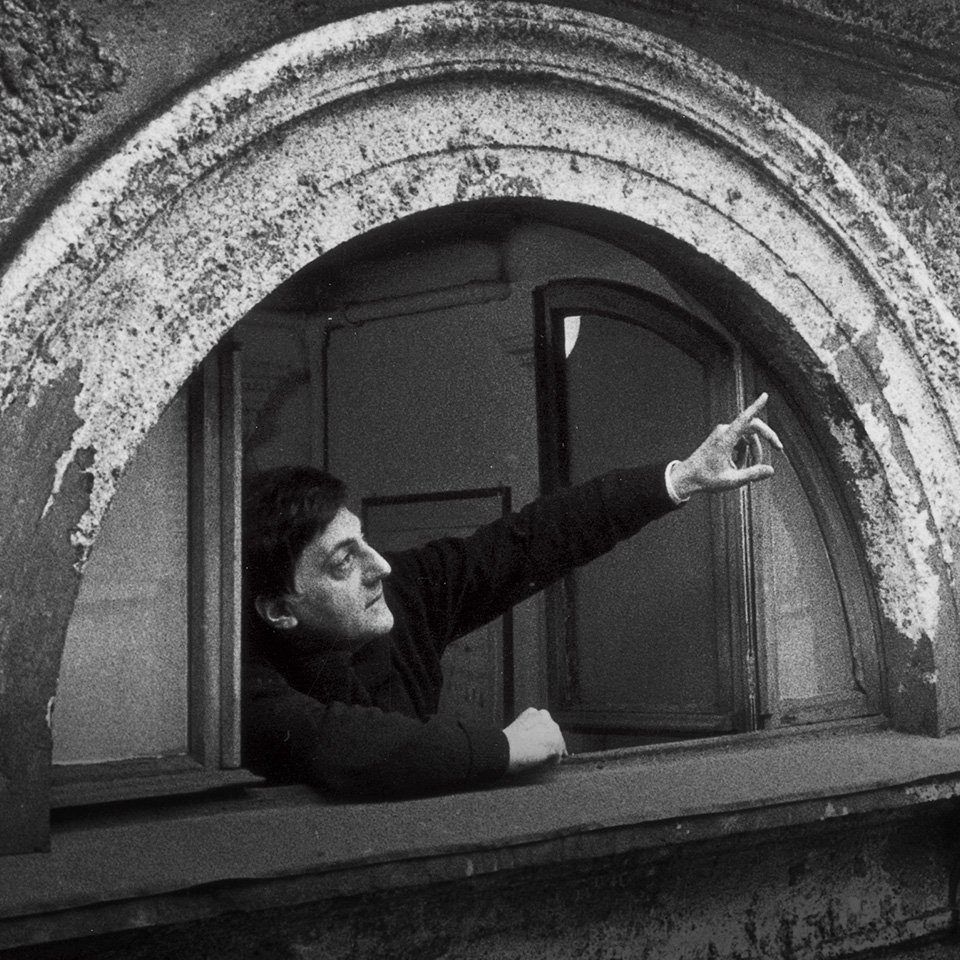 Aldo Rossi (1931-1997) studied architecture in the Fifties at Politecnico di Milano. After his BA, he worked as assistant in Ignazio Gardella and Marco Zanuso's offices, while teaching with Ludovico Quaroni at School of Urban Studies in Arezzo and with Carlo Aymonino at IUAV in Venice. He became lecturer at the Polytechnic of Milan in 1959.
As an architect, his activity has been equally divided between public and private building. At the same time its fame states across national borders with achievements such as the block between Kochstrasse and Friedrichstrasse in Berlin (1981-1988), Hotel "Il Palazzo" in Fukuoka (1987-1989) and the Maastricht Bonnefantenmuseum (1990-1994).
Rossi's activity as a historian and theoretician of architecture includes, in addition to collaborations with magazines such as "Casabella Continuità", "Società" and "Il Contemporaneo", the publication of "The Architecture of the City" (1966) and "A Scientific Autobiography" (1984), to which must be added the curatorship of the international section of architecture at Triennale di Milano (1973) and the architecture section of the Venice Biennale of 1983.
Architect and scholar, named Accademico di San Luca in 1979, recipient of the Pritzker Prize in 1990 and of the 1991 Thomas Jefferson Medal in Architecture, Rossi is also famed for his activity as a product designer – with Alessi, Artemide, Bruno Longoni Atelier d'Arredamento, Molteni & C., Unifor and others. His artistic achievement is expressed in works like "Teatro del Mondo", presented at the 1979 Venice Biennale, and his "Monument to Sandro Pertini" (Milan, 1988-1990), but also through the wealth of paintings and prints always associated with his designs.