Vico
Magistretti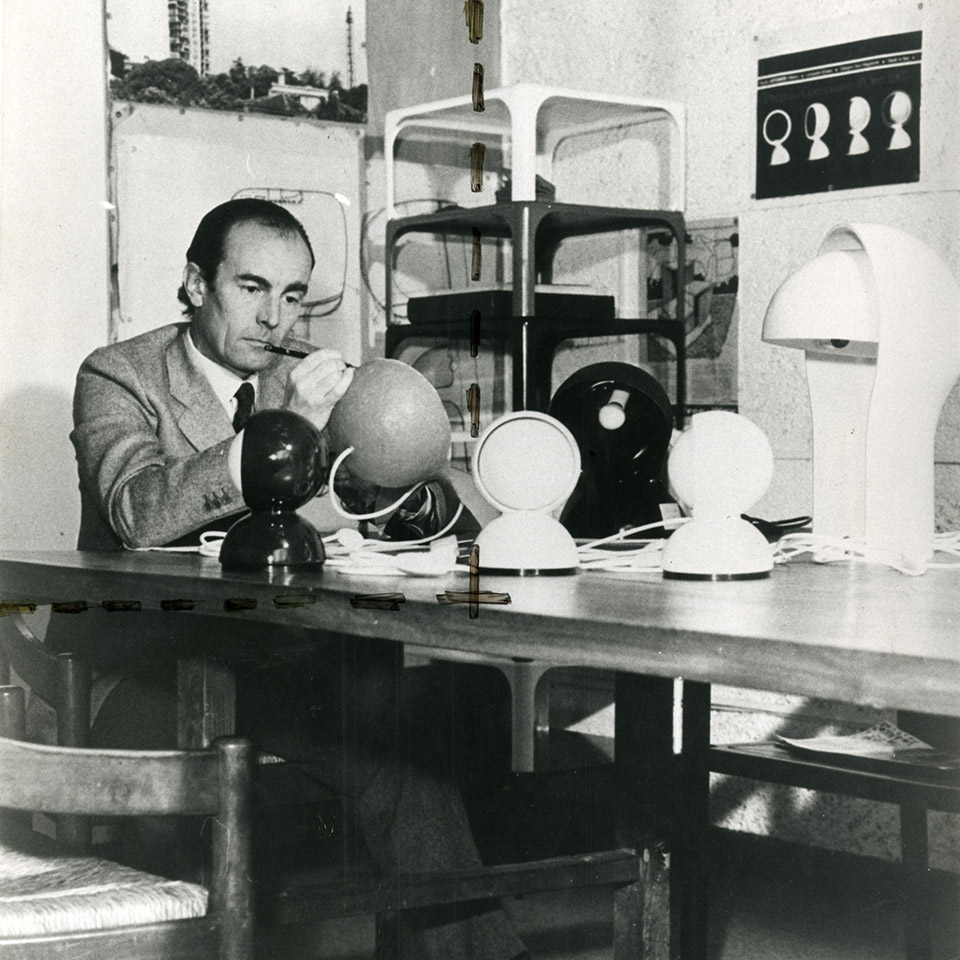 Born in a middle-class family in Milan, Vico Magistretti attended the Parini High School (specialising in classical subjects) before enrolling in the Faculty of Architecture at the Regio Politecnico of Milan in autumn 1939. He moved to Switzerland from 1943-1944, where he took some academic courses at the Champ Universitarie Italien in Lausanne. That was when he spent time with Ernesto Nathan Rogers, a key influence on his intellectual education.
He returned to Milan in 1945 where he graduated in Architecture from the Polytechnic. He immediately began working for his father's firm, the architect Piergiulio Magistretti, in via Conservatorio.
The 1950s were a very busy and fruitful period for the young architect, who came up with lots of innovative ideas and, very quickly, emerged as one of the most brilliant exponents of the "third generation".
Over the next few years he began working a lot more as a designer as well as an architect, creating furniture and objects which will always be "classics" of modern-day production. This was the period of the Cusano Milanino Town Hall (1966-1969) Milano-San Felice neighbourhood (1966-75, working with Luigi Caccia Dominioni), the house in piazza San Marco (1969-71); and it is also when he was awarded a "Golden Compass" for the Eclisse lamp (1967). This was also when he started working with important companies, such as Artemide, Campeggi, Cassina, De Padova, Flou, Fontana Arte, Fritz Hansen, Kartell, Olivari, Oluce, Poggi, Schiffini Mobili Cucine, and Gebrüder Thonet Vienna.
His design works are on display in MOMA's permanent collection in New York and in lots of other museums in America and Europe. In the field of architecture it is worth mentioning his appointment as an honorary member of the Royal College of Art in London, where he was also a "visiting professor". He has also taken part in exhibitions and conferences in Europe, Japan and the USA.