Mimmo
Paladino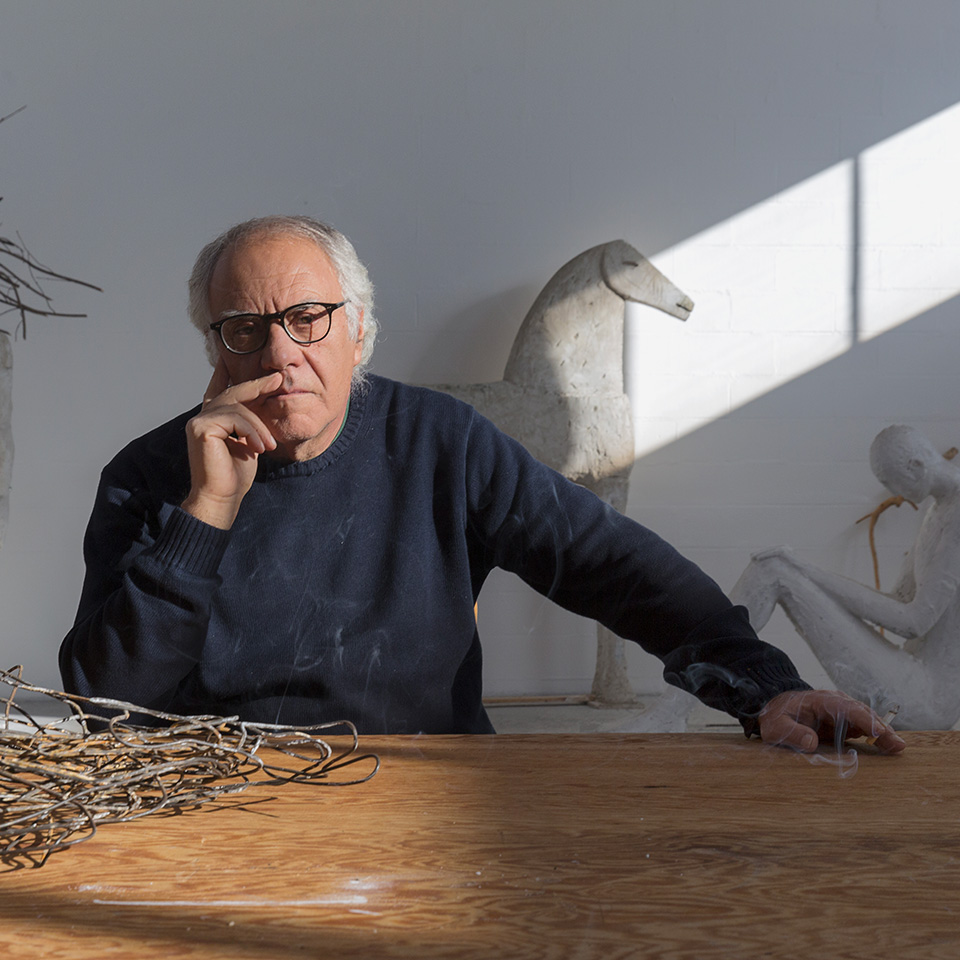 The artistic reflection of Mimmo Paladino (Paduli, 1948) develops from the late 60s. Fascinated by the cultural climate of the time, Paladino focused his first activity on photography, often associated with drawing, a technique particularly congenial to him. His first personal exhibition was in Caserta, in 1969.
In the 1970s, his interest in the figure became more and more incisive in his career: from his initial conceptual experiments, the artist transferred his attention to figurative painting.
During the 80s his art becomes more and more referential, since 1985 he dedicates himself to large bronze sculptures and installations: famous is the intervention in Piazza del Plebiscito in Naples, where he creates a huge mountain of salt on which he places sculptures with animal and human shapes. In the 90s he successfully intensified his activity abroad. In 1994 he exhibited at the National Gallery of Fine Arts in Beijing and in 1999, as part of the South London Gallery Project, in a brick cave under the Roundhouse at Chalk Farm in London, he installed the work 'The Sleepers'.
In 2003 Paladino was chosen as the representative of Italian art during the Italian Presidency in Brussels: the equestrian sculpture 'Zenith' is installed in the square of the European Parliament headquarters.
In 2009 was held an exhibition of sculptures that fill the streets, squares and palaces of the town, in the enchanting scenery of Orta S. Giulio, on Lake Orta, curated by Flavio Arensi.
In 2012 the important exhibition of ceramic works at the MIC Museum in Faenza and the installation of a large marble cross in Piazza Santa Croce in Florence. At the end of the same year he was appointed Ordinary Member of the Pontifical Academy of Fine Arts in the Vatican.