Giulio
Iacchetti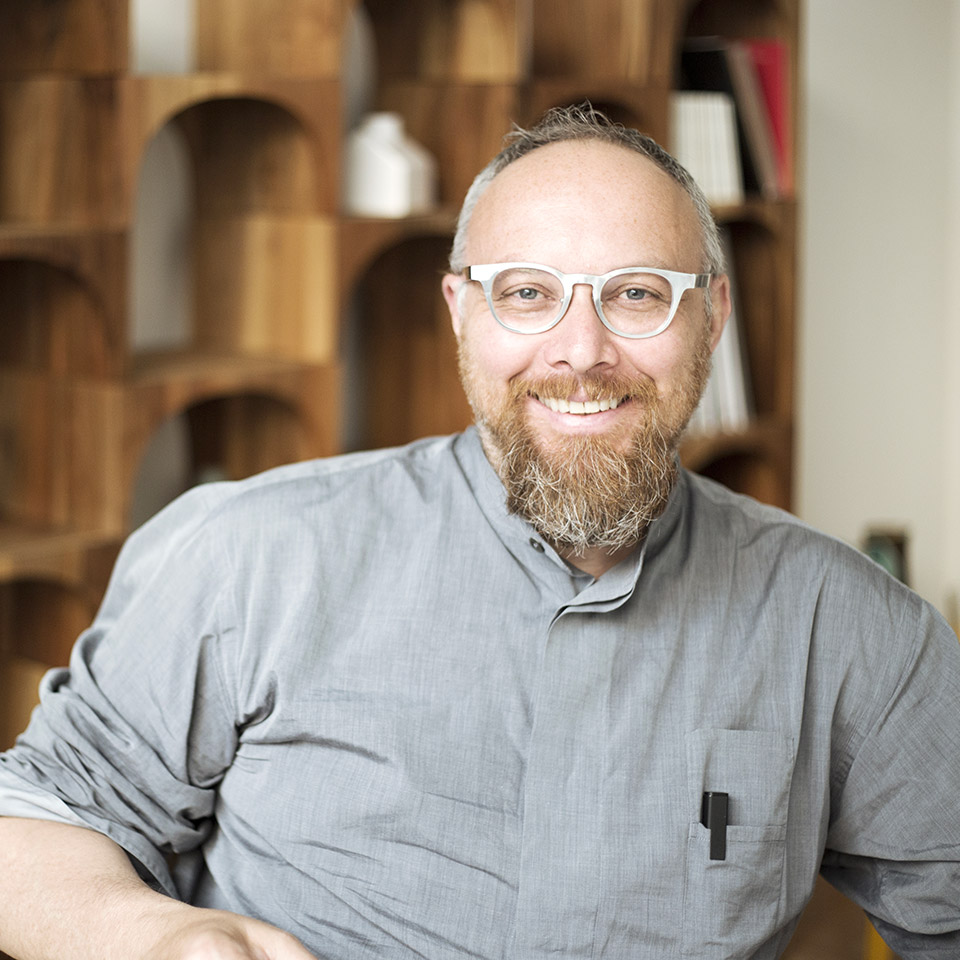 Based in Milan, he is an industrial designer since 1992. Among the companies he works with, Abet Laminati, Alessi, Artemide, Ceramiche Refin, Fontana Arte, Foscarini, Magis, Moleskine, Pandora design. He is Artistic Director of Danese, Dnd, Internoitaliano, Myhome collection.
Among the distinctive characteristics of his work, the research and definition of new object typologies. In 2009 the Triennale di Milano held a solo exhibition titled "Giulio Iacchetti. Disobedient objects".
He was awarded two Compasso d'Oro (in 2001, with Moscardino, a spoon-fork for Pandora design; in 2014, with the manhole cover series Sfera for Montini).