Gio
Ponti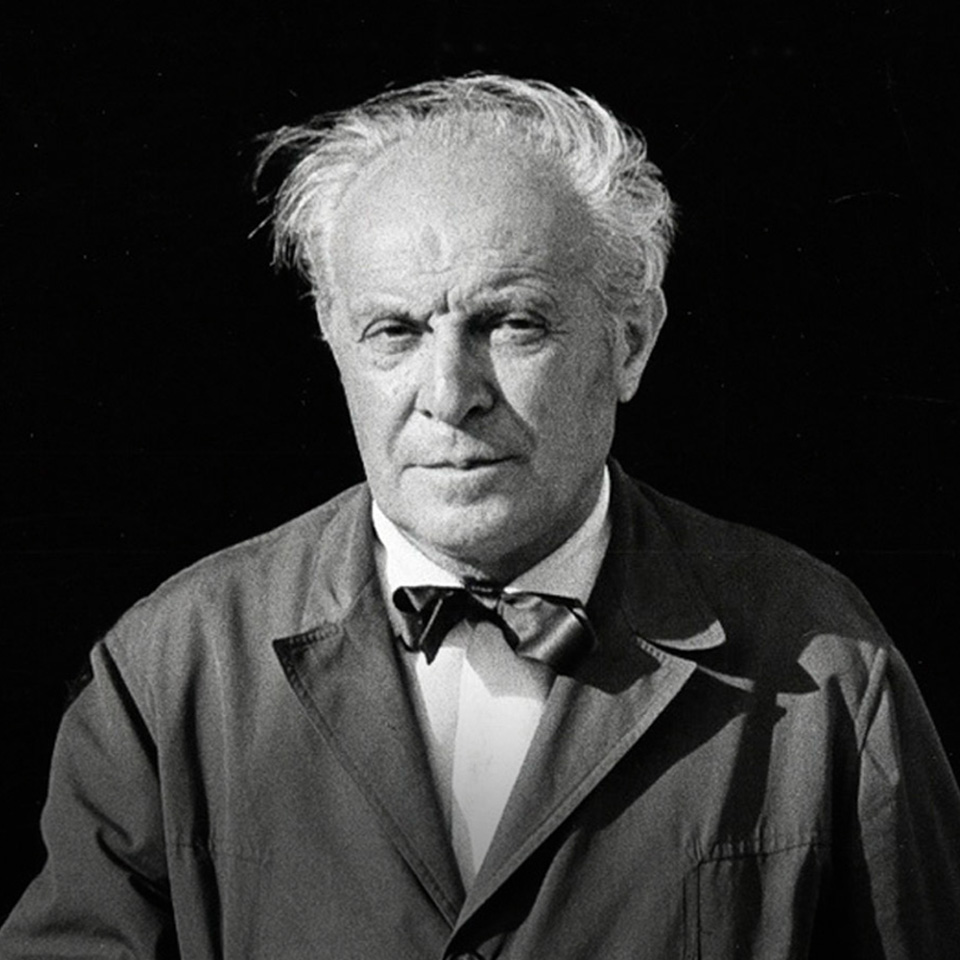 Giovanni (called "Gio") Ponti was born in Milan on 18 November 1891.
After a classical schooling, he enrolled in 1913 at the Faculty of Architecture, Milan Polytechnic, but did not graduate until the end of World War One, in 1921.
From 1923 until 1938 he worked with the Richard-Ginori ceramics factory, while in 1927 he opened his first practice with architect Emilio Lancia (1927-1933).
His "classical formation", as he described it, and his passion for pictorial art (he would have liked to be a painter) were the origin of the early Ponti idiom. Central to his style was a new approach to the theme of the home. These were the years of the Villa Bouilhet at Garches, Paris, in which he fused together architecture, interior design and decoration.
In 1928 he founded, with Gianni Mazzocchi, the magazine Domus, a unique mouthpiece through which to formulate and popularise new design and architecture ideas.
The great architectural works realized with Antonio Fornaroli and Eugenio Soncini were flanked by a huge output in furnishings, an area in which he blended functional efficiency with formal elegance.
In the Fourties Ponti gradually moved away from official publicy-commissioned projects and demonstrated a new interest in the decorative arts (collaborating for instance with Venini and De Poli), as well as in painting and in stage design. The early post-war years found him on the one hand intensively involved (in both theory and practice) in the question of reconstruction, and on the other in the renewal of his own formal idiom: volume gave way to surface. A constant preoccupation of this period was the search for luminosity and spatial fluidity.
In 1954 Ponti invented the Compasso d'Oro award and, two years later, designed his universally acknowledged masterpiece: the Pirelli skyscraper.
He died in the house in Via Dezza, Milan, September 16, 1979.