Giancarlo
Mattioli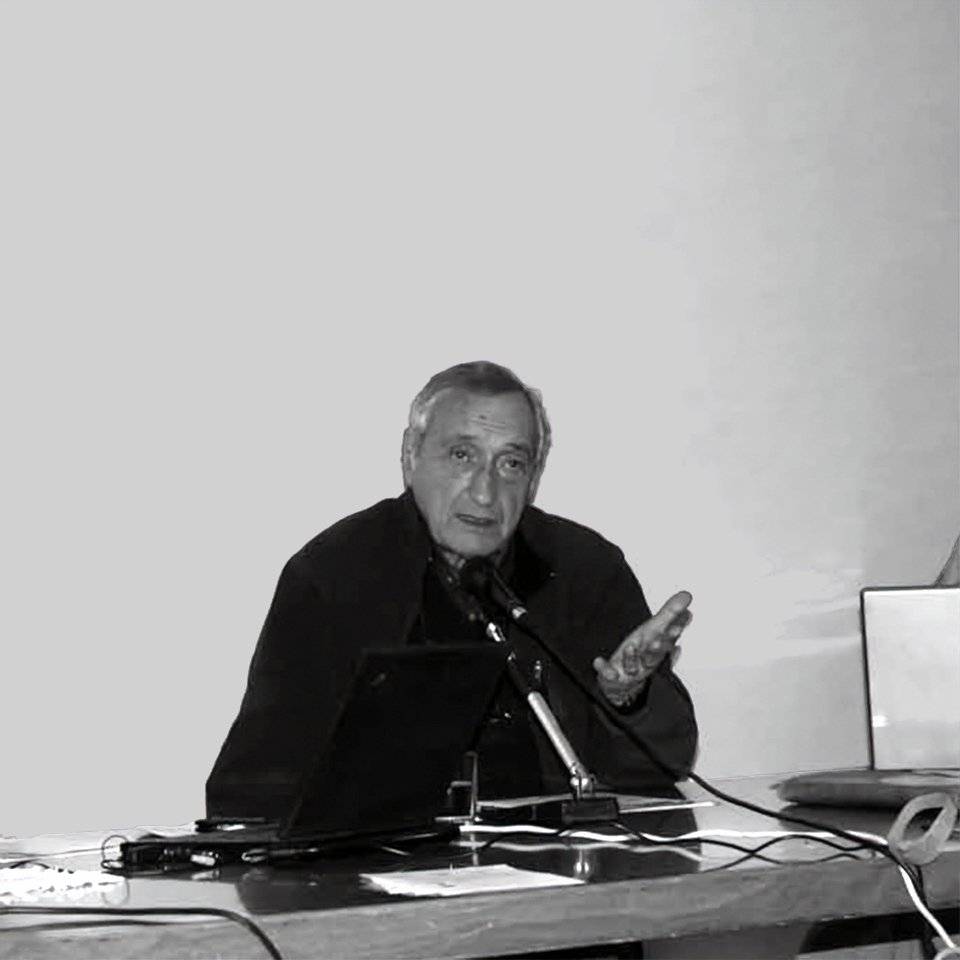 Born in Bologna in 1933, Giancarlo Mattioli was an Italian designer, architect, urban planner, portrait painter, man, and intellectual, who enjoyed great success in the 1950s and 1960s. A student at an art high-school, he kept nourishing his passion for pen drawing, which he took from his masters. He graduated in architecture in Florence and, in 1961, founded the Urban Architects Group "Città Nuova" together with Pierluigi Cervellati, Umberto Maccaferri, Franco Morelli, Gianpaolo Mazzucato, and Mario Zaffagnini.
In 1965, with the Urban Architects Group "Città Nuova", he participated in the competition "Studio Artemide Domus di Milano," with which Artemide and Editrice Domus intended to discover new ways to conceive lamps as lighting objects.
The submitted project was a lamp inspired by the shape of jellyfish, in which Mattioli and the Group's professionals worked on new ways to obtain a subdued environmental light using an appliance aimed at concealing the light bulb.
The project succeeded, and the lamp was produced from 1967 with the name Nesso; it then became a symbolic icon of those years, and enjoyed long-term fortune, as evidenced by the fact that it is still part of the permanent collection of the Museum of Modern Art (MOMA) in New York.
A designer of modern classics, Mattioli never refrained from thinking out of the box: an intellectual with a true civil passion, he was also the technical author of the late 1960 historical urban plans of the Bologna Municipality. He was hired by the then councillor Giuseppe Campos Venuti, and there he remained uninterruptedly, as an employee and a top manager of the technical offices, until 1999. He collaborated to the plan for the historical centre, the plan for the hillside, the plan for the industrial district, the 1985-86 master plan, and the new railway junction.
He died in 2018 at 85 years of age.